Colors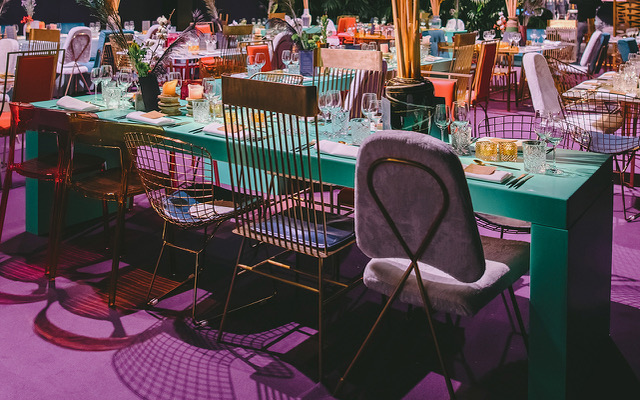 Color your event
Color is one of the most important aspects at a party, even the lack of it. Color largely determines the look & feel of the event. A specific color can make that unique experience that much stronger.

ELAND is the only one in the sector to have a full range of "paintable furniture". We offer these items in white as standard, but they are also available in any RAL or NCS color.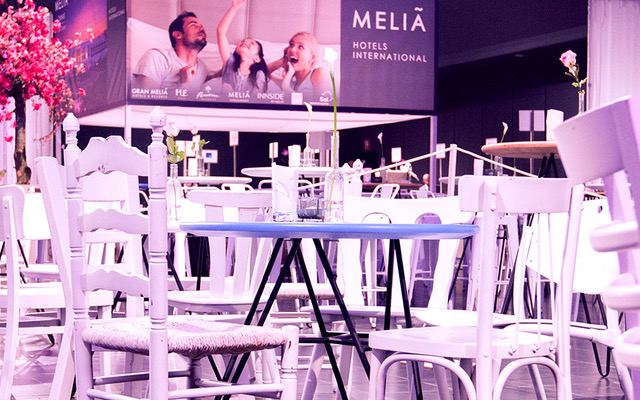 The sky is the limit
Have you come up with an original theme for your wedding or birthday party, but are you having a hard time finding the furniture in that one perfect color? ELAND colors in any RAL or NCS color. If we don't have the item, we can even make it for you and give it the color you want.

Your corporate event will be there in the "right" colors! With some accents in the company colors or all the way with logos or other refinements on pedestals, tables, bars and decoration. The sky is the limit.
Color is experience
With an eye-catcher in the ideal color, you will overwhelm every guest. Color makes a party truly unforgettable, everyone remembers that evening when you were immersed in a decor with accents in mint green, lilac, turquoise, bright red or salmon with chocolate. Color gives an experience to your event, color is a feeling!

Take a look at the range and visualize the desired color with the color-picker.
Color-label
This color is merely an indication, a visualization. You can let us know the correct color code (RAL or NCS) via REMARKS or in later communication.